HyperSpin Hard Drive 16TB TerraMaster D2-310 MAME Retro Arcade Games x-arcade
HyperSpin Hard Drive 16TB TerraMaster D2-310 MAME Retro Arcade Games x-arcade
HyperSpin Hard Drive 16TB TerraMaster D2-310 MAME Retro Arcade Games x-arcade
---
Product Description
A MASSIVE GAMING COLLECTION FOR HYPERSPIN !!!
This is the top of the line, high-end product, with high quality and high performance unit! Both 8TB hard drive are configured as RAID 0 on the TerraMaster D2-310. This is done so Hyperspin can conveniently see all your games and emulators in one location "Drive D". The unit comes with a User Guide to setup your Hyperspin on your Gaming PC.
If you are entertaining the thought of
collecting a MASSIVE amount of
games and emulators for your Hyperspin or Arcade gaming unit, now is the right time to act ...! Buy this today before it's gone!!!
- 2 x 8TB Hard Drive LOADED with

games and emulators for Hyperspin running on your Gaming PC or Arcade cabinet ---worth $855
-

TerraMaster D2-310 USB Type C External Hard Drive RAID Enclosure USB3.1 (Gen2, 10Gbps) SUPERSPEED+ 2-Bay RAID Storage ---worth $170
- USB cable

All you need is a decent Gaming PC, Gaming Graphic Card, joystick controller, monitor and a set of speakers and you are set for a lifetime of Gaming and Fun! A MUST HAVE FOR EVERY GAMER !!!
All items was purchased NEW a couple months ago and now selling at a loss. Please ask questions before purchase. You will get everything you see in the pictures including the power adapter and USB Cable for the TerraMaster D2-310 RAID enclosure.
Send me an email if you want to see the game list on this drive.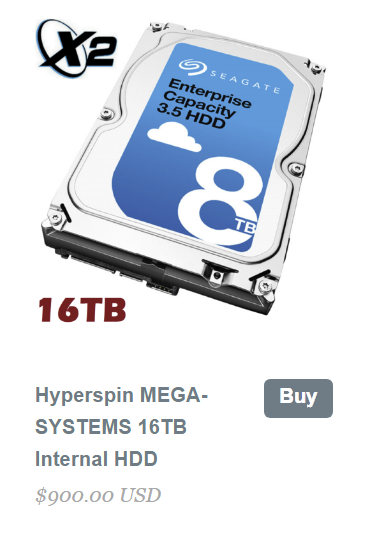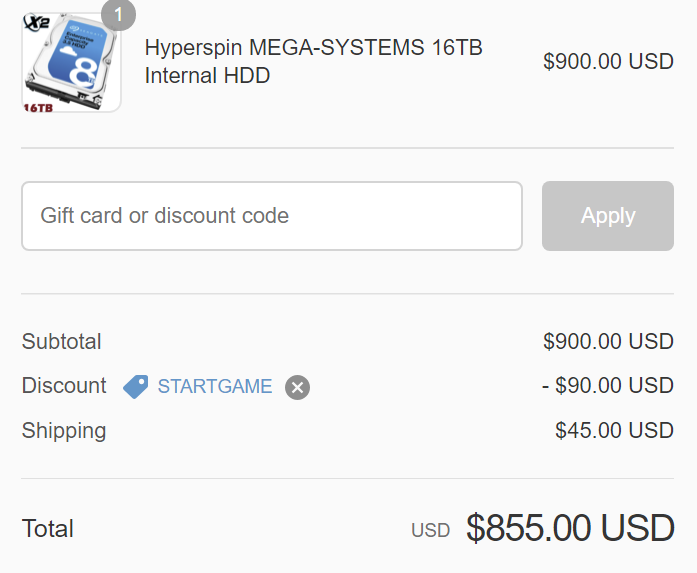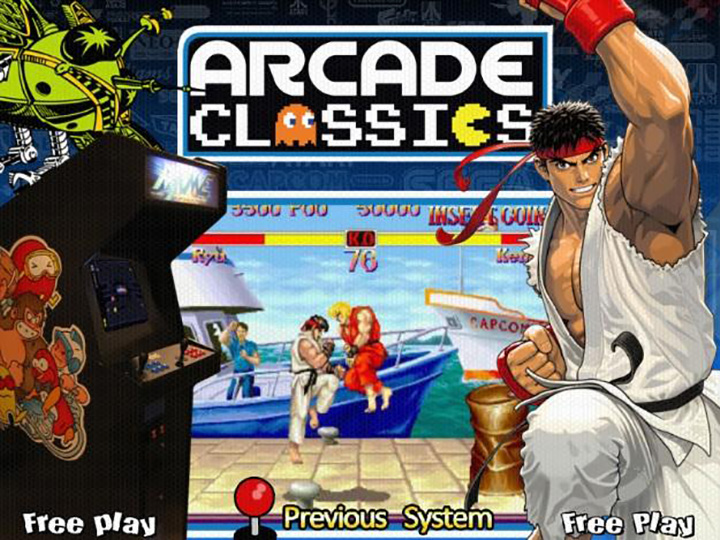 ---
Find Similar Products by Category
---
Customers Who Viewed This Product Also Viewed